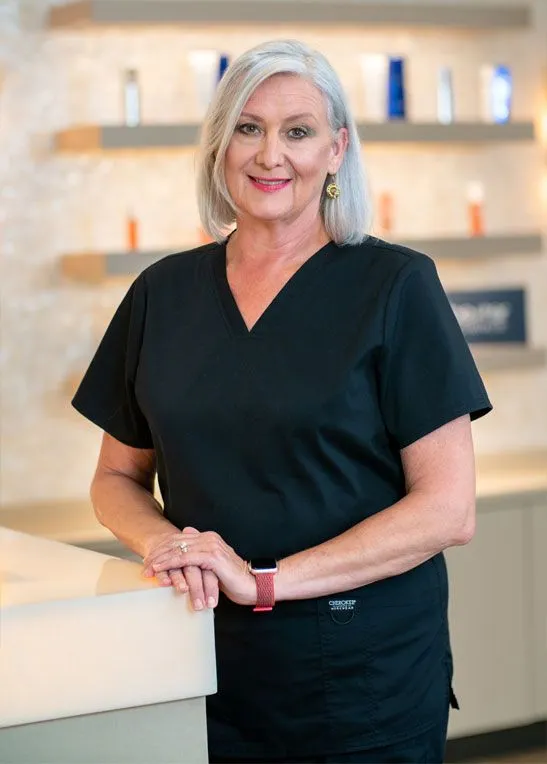 Lisa grew up in Ozark, AL and graduated from high school from Carroll in 1983, and received her RN degree in 1987 from Wallace College in Dothan. She graduated from Troy University in 2007 and received her Master's in Nursing from University of Cincinnati with a specialty in Nurse Midwifery in 2009. She is board certified in Nurse Midwifery as well as Women's Health as a nurse practitioner.
Lisa was the first Midwife to deliver at Flowers Hospital and proclaims it one of the greatest honors of her career.
Lisa has been married for 38 years to Kevin Gowan. They have 3 children, and 5 grandchildren who are the apples of her eye! She enjoys remodeling, decorating, sewing, painting, beekeeping, raising chickens, herb and vegetable gardening, reading, camping, cruising, and crocheting in her spare time.